Modular building ( also known as Prefabricated Prefinished Volumetric Construction, referred to as PPVC) refers to dividing the building into several space modules. All the equipment, pipelines, decoration and fixed furniture in the modules have been completed, and the facade decoration can also be completed. These modular components are transported to the construction site, and the buildings are assembled together like "building blocks". It is a high-end product of construction industrialization, with its own high degree of integrity.
The first modular buildings were built in Switzerland in the 1960s.
In 1967, the city of Montreal, Canada, built a comprehensive residential complex consisting of 354 box components, including shops and other public facilities.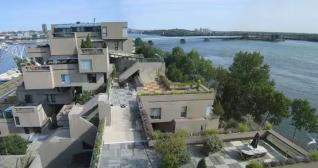 1967,Habitat 67,by MosheSafdie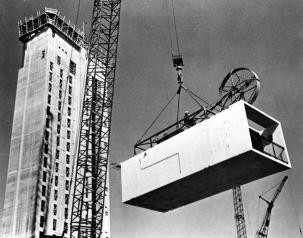 1967,Hilton Palacio del Rio Hote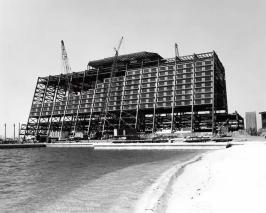 1971,Disney Contemporary Resort
Since 1979, China has successively built several modular houses in Qingdao, Nantong, Beijing and other places. At present, more than 30 countries in the world have built modular buildings, and the scope of use has also developed from low-rise to multi-storey and even high-rise, and some countries have built more than 15 or 20 floors. After decades of development, the technology of modular building is becoming more and more mature, and it is playing an increasingly important and irreplaceable role in the construction field. 
Today, when the epidemic has become the norm, modular buildings have given an amazing miracle with their own advantages. In January 2020, the epidemic broke out in Wuhan. In the face of a shortage of beds, the Wuhan Municipal Government held an emergency meeting and decided to quickly build a hospital with a capacity of 1,000 beds in Caidian District, Wuhan. The meeting was held on January 23, the construction started on the 24th, and the construction delivery was completed on February 2, which only took 10 days.CSCEC is deeply honored to participate in this project.

At present, there are still many people who don't know much about modular building, so they blindly think that it is expensive and difficult to transport. But CSCEC, with the mission of bringing Chinese modular buildings to the world, addresses these concerns. We offer not only affordable and high-quality products but also shipping solutions. Please refer to Cases.
Please contact us if necessary! With rich project experience, CSCEC will serve you wholeheartedly!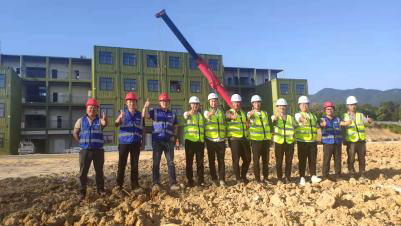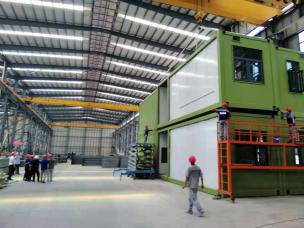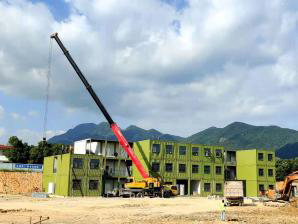 ---
Post time: Jun-03-2018