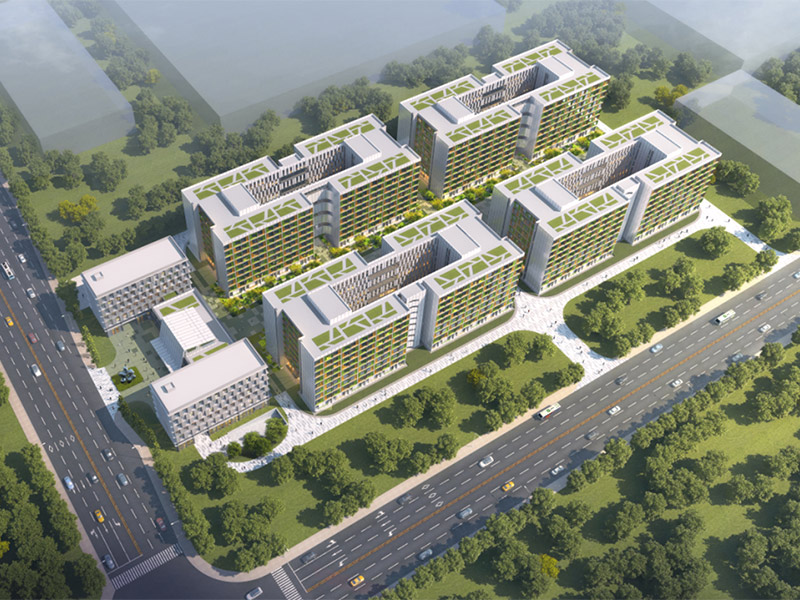 Project  Description
The building height of the project is about 33 meters, including 1,810 newly-built apartments, furnished with furniture and bathroom equipment for fine decoration and delivery. It is planned to serve as a talent apartment to provide housing security for industrial technicians in the economic zone.
The project meets the requirements of green building two-star design, adopts the integrated design of solar-thermal building, follows the principle of modular coordination of prefabricated building design, applies building information model BIM technology, and integrates the whole professional design.
The project adopts a modular frame support structure system, which realizes the integration of architecture, structure, electromechanical and interior decoration after completion; a large number of standard modules are assembled in the factory, and only part of the interface is left for on-site installation.
The overall construction is prefabricated, and the standard layer module adopts the all-dry construction method, which is green and environmentally friendly, and the construction speed is fast. It only takes 10 months from the beginning of the design to the completion and delivery.
Construction Time
2022
Project Location
Palao
Number of Modules
1540
Area of Structurea
35,000㎡
Type
Permanent modular