CSCES is one of the world's top 500 companies, with a total investment of 120 million yuan in the factory (not including, Including plant and land), located in Shenzhen-Shantou Special Cooperation Zone (Ebu Street, Haifeng County, Shanwei City), China Dao) China Construction Green Industrial Park, the factory building area is about 34,390 square meters, and the storage yard is about 34,390 square meters,10,000 square meters.
CSCES Real picture of modular intelligent manufacturing factory
Possess a modular production line with the highest level of intelligence in China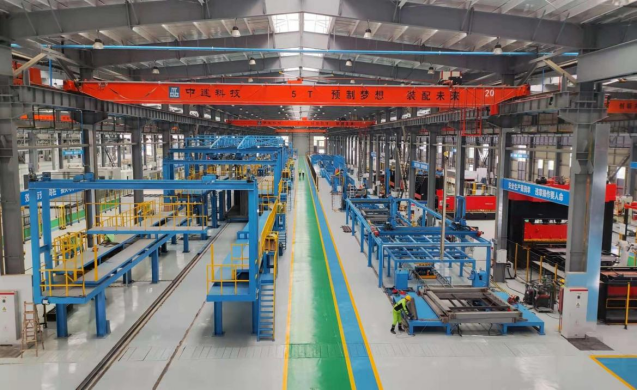 It can meet the production needs of various components of modular buildings. The total length of the production line is more than 200 meters, with a total of 28 work stations.
Modular product diagram of a modular smart manufacturing factory
The factory has 10 intelligent welding robots and more than 40 various types of intelligent equipment, which can realize large-scale customization and personalized production of building components. The annual production capacity of emergency modules is 10,000 sets, and the annual production capacity of permanent modules is 3,000 sets. CSCES modular intelligent manufacturing factory It is the most automated, modular building component production factory in China
Intelligent production line is performing automatic welding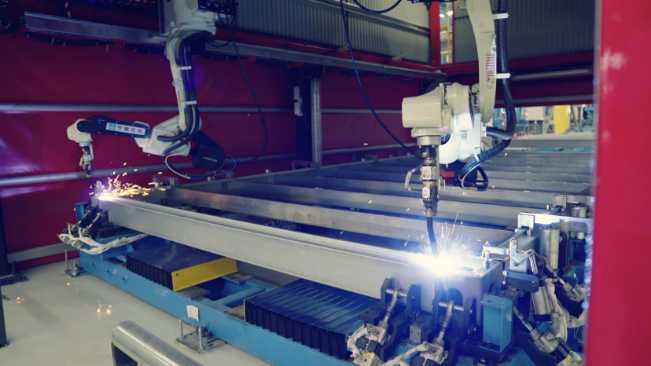 The frame intelligent production line integrates various industrial automation control methods such as pneumatic control, automatic welding tracking robot motion control, and electrical control. The production line can complete the welding task of the frame in 15 minutes at a welding speed of 400 mm per minute.
Full-process intelligent splicing of corner post production equipment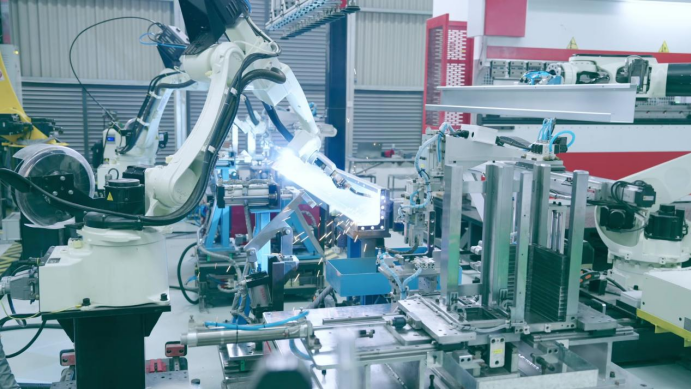 The fully automated corner post production equipment can realize the entire production process automation and intelligent operation with the help of the intelligent robotic arm. A complete corner post production process only takes 3 minutes and 30 seconds.
Using automated production lines and information management systems, building modules are prefabricated in the workshop, and the construction site is brought to the production workshop to improve production efficiency.
The whole process of product processing technical parameters is monitored and recorded, and feedback and early warning are implemented for abnormal items to ensure product quality.
We have the largest intelligent automation factory in China's construction industry and a strong design team. I believe we can give you a good design, construction plan and service. Please leave your project requirements!
---
Post time: Nov-05-2022